The web analytics module provides a way to measure and later analyze key metrics of your website such as visits, page views, file downloads, traffic sources and much more. Monitoring is only done on the live site, so actions that take place on the pages belonging to the Kentico CMS administration interface (CMS Desk and Site Manager) are not included in the statistics.
You can access the web analytics interface in CMS Desk -> On‑line marketing -> Web Analytics. There are various types of statistics available that keep track of events that occur on the website. When you select a statistic, the page displays the corresponding data in a report.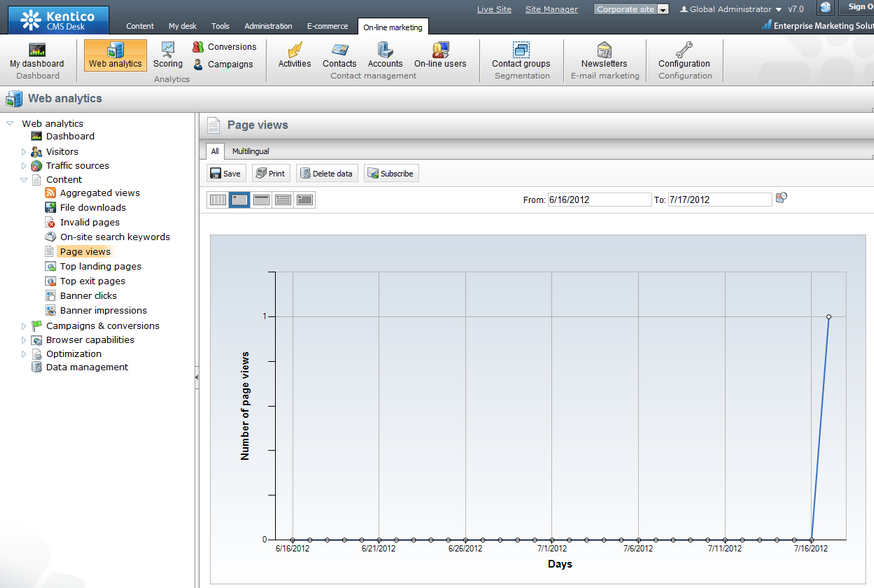 In addition to measuring various statistics for the website and its pages, web analytics are also used by several other on‑line marketing features:
•Website optimization (A/B and multivariate testing)
To learn about all available features of the web analytics module, its internal mechanics and advanced configuration or customization options, please refer to the full documentation in the Modules -> Web analytics chapter of the Kentico CMS Developer's Guide.