The Page (menu item) section type comes with the CMS system installation and is thus offered by default while defining the structure of your on-line store. Besides, you can set up your custom section types. They can be managed in Site Manager -> Development -> Document types after clicking the Edit (

) icon on the respective line in the Document types list. To add a new section type, you need to:
1. Click the

New document type button. This will redirect you to the New document type wizard, which will guide you through the steps you will need to take to create a new document type.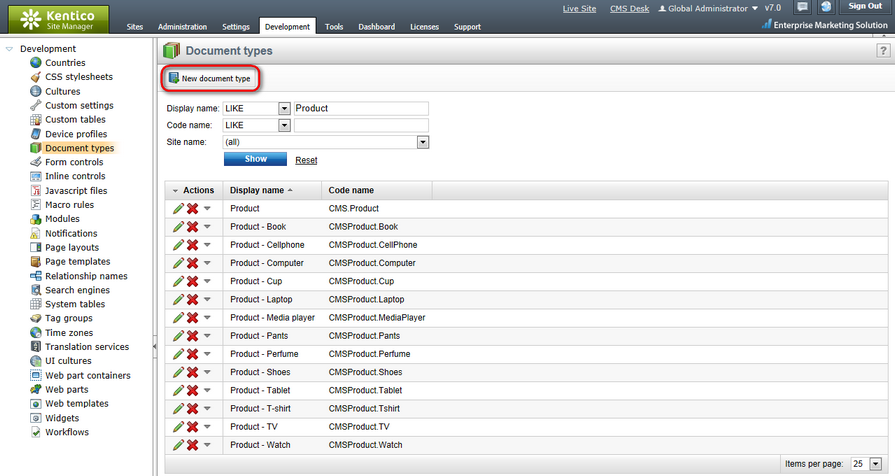 2. As you need to create a section type (not a standard document type), switch to the newly created document type's E-commerce tab and choose the Document type represents a product section option in the Document's relation to product section.

Please note

Only document types designated as product sections (together with products they contain) may be displayed in the product sections tree in CMS Desk -> E-commerce -> Products.