Media library files can be edited using WebDAV as well. In the libraries, the Edit in client application (

) icon is displayed next to files with the supported file extensions (see Settings for more details). Clicking the icon opens the document for editing in a client application (if there is an application for the particular file type installed on the client machine and if the application supports WebDAV).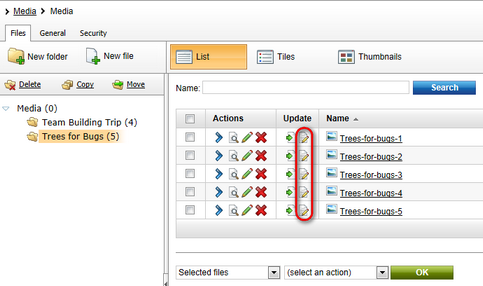 Required permissions
For the action to be available, the user must either have the Manage permission for the Media libraries module, or the Modify file permission in security configuration of a particular media library. See Modules -> Media libraries -> Security -> Media library permissions for more details.