The Polls module enables you to create and publish polls with single or multiple answer so that you are able to get vital information about how are your customers and what they want.
You can edit polls at CMS Desk -> Polls -> <edit poll>.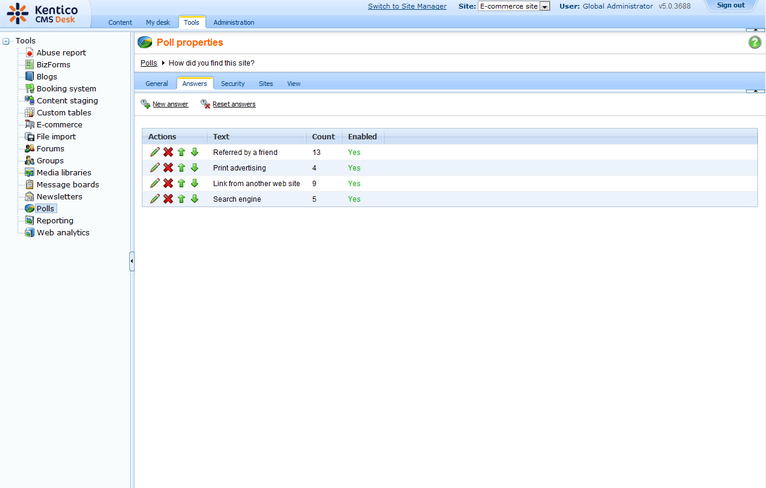 After you choose a poll to edit, you can set the poll question at the General tab and the poll answers at the Answers tab.
For more details and information about polls please refer to the Module Polls chapter in Kentico CMS Developer's guide.
Page url: http://devnet.kentico.com/docs/5_5r2/ecommerceguide/index.html?polls.htm