The Media gallery web part can be used to display content of media libraries on the live site.
1. If you need to use the Media gallery web part, navigate to Content -> Edit. Switch to the Design tab and click any of the available Add web part (

) icons on the page you have selected from the content tree of the current site. Now select Media library -> Media gallery and click OK.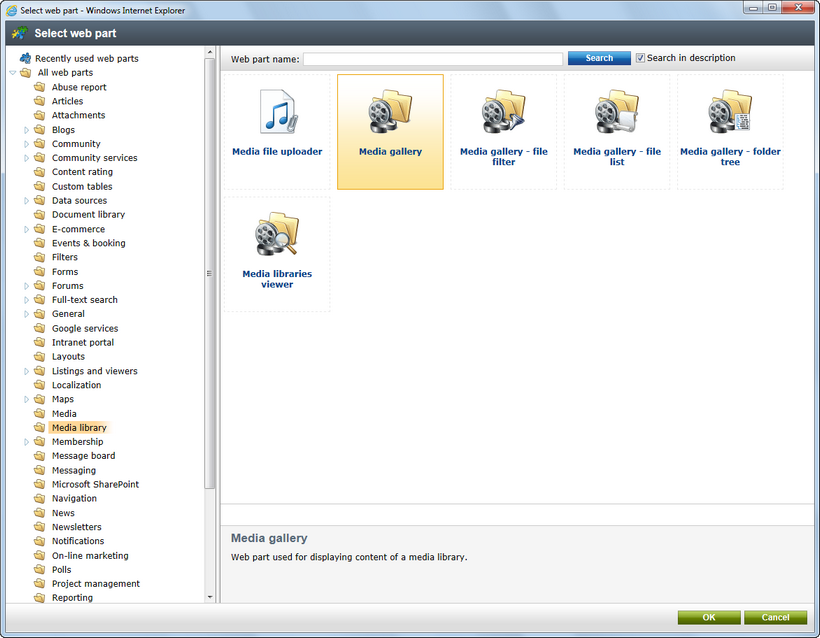 2. In the web part properties window, you only have to choose the media library that you want to display:
•Media library - Media.
Click OK.
3. If you now switch to the live site, and select Pictures for instance, you should see the web part displaying content of the selected media library.