The following database table is used to store information about page layouts:
•CMS_Layout - contains records representing shared page layouts.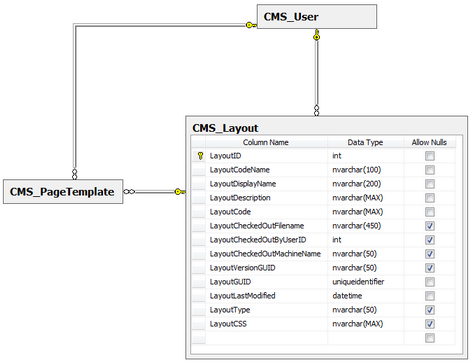 Custom page layouts

Only pre‑defined page layouts are stored in the CMS_Layout table. These can be shared by multiple page templates.

However, the code of custom layouts that are unique for specific page templates is saved in the PageTemplateLayout column of the corresponding record in the CMS_PageTemplate table. This table also has columns that track the check‑out status of custom page layouts.