When you're creating a new page, you need to go through the following steps:
1. Click the New button in the main toolbar and choose to create a new document using the Page (menu item) document type.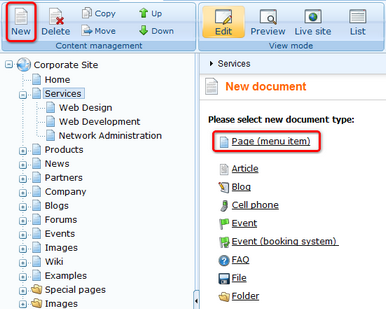 2. Enter the page name and select the page template. The page template defines the layout and design of the new page.
Alternatively, you can choose one of the following options when creating a new page:
•

Inherit from parent page

- use this option if you want the new page to use the same page template as the parent page.
•

Create a blank page using this layout

- this option is available only to site administrators/developers who can use it to create a new page that doesn't use any existing page template (it's a page with an ad-hoc page template). You can learn more in Content tree and page templates.
Click Save.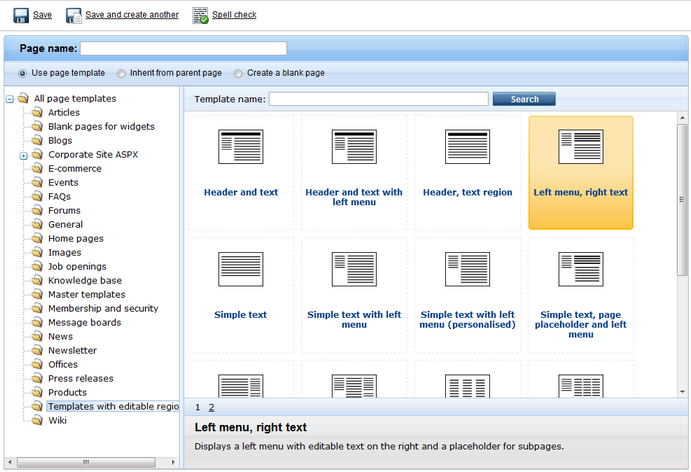 3. You're redirected to the Page tab and you can enter some content. Click Save to save your content changes.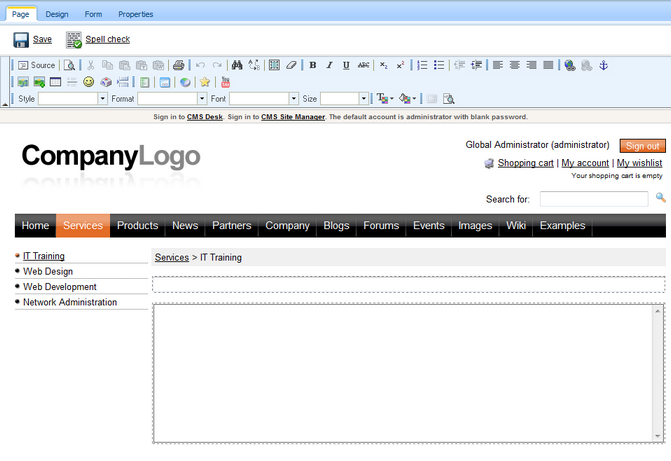 Page url: http://devnet.kentico.com/docs/5_5r2/devguide/index.html?creating_a_new_page.htm