Site administrators can assign badges to users in Site Manager -> Administration -> Users -> Edit (

) user -> Settings. It can be done by the Badge drop-down list.
This is typically used to assign users with non-automatic badges. However, automatic badges can be assigned to users this way too.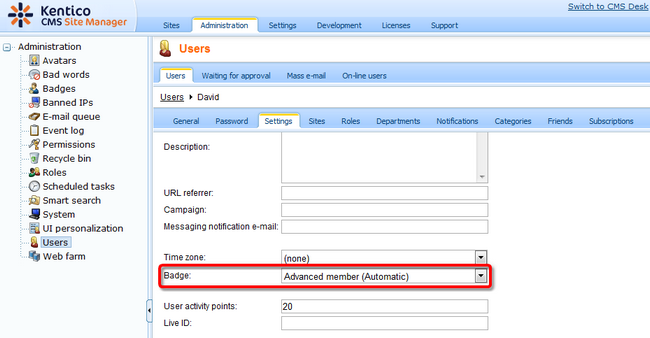 Page url: http://devnet.kentico.com/docs/5_5r2/devguide/index.html?assigning_badges_to_users.htm